[Great Lakes]
-->
[Lake Ontario]
[New York]
-->
[Finger Lakes]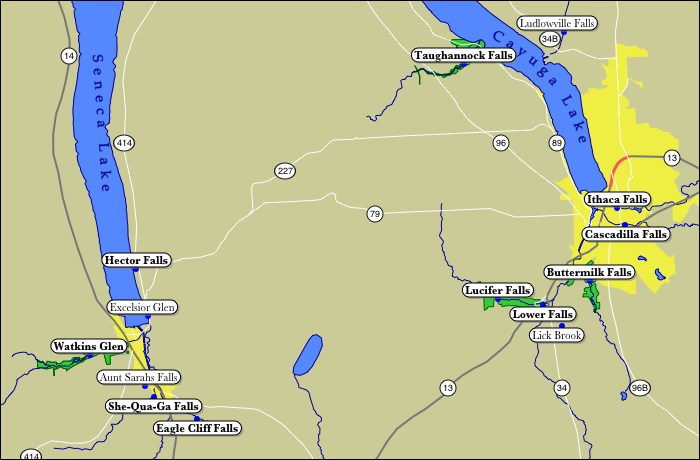 New York's Finger Lakes area has a large number of waterfalls. Lake Cayuga and Lake Seneca are the two largest of the Finger Lakes and many waterfalls can be found near the southern end of both lakes. The above map shows only some of the waterfalls in the area. There are many more that I have not yet visited. Both Watkins Glen and Ithaca are surrounded by waterfalls.
---
This page has been accessed 52123 times.
Last Modified: Tuesday, 25-Mar-2008 16:01:29 MDT.